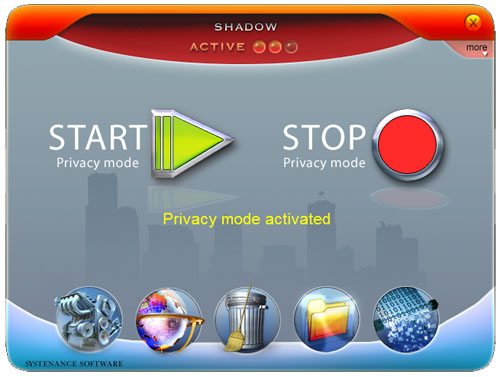 Please click on the appropriate section for more information:
• Introduction - this section is an overview of Shadow main functions and covers topics associated with purchasing and registering the application.
• Getting Started - this section the basics of using Shadow
• Advanced Features - this section covers all Shadow options in depth
To find out more on how to use this Help document, click here.
Copyright © 2006 Systenance Software. All rights reserved.