To start Shadow, double click the icon on the desktop or choose it from Start Menu -> Programs -> Systenance -> Shadow. Please note that during the installation you can choose the icon not to be placed on your desktop
When the Shadow is launched, a main program screen like this will be opened: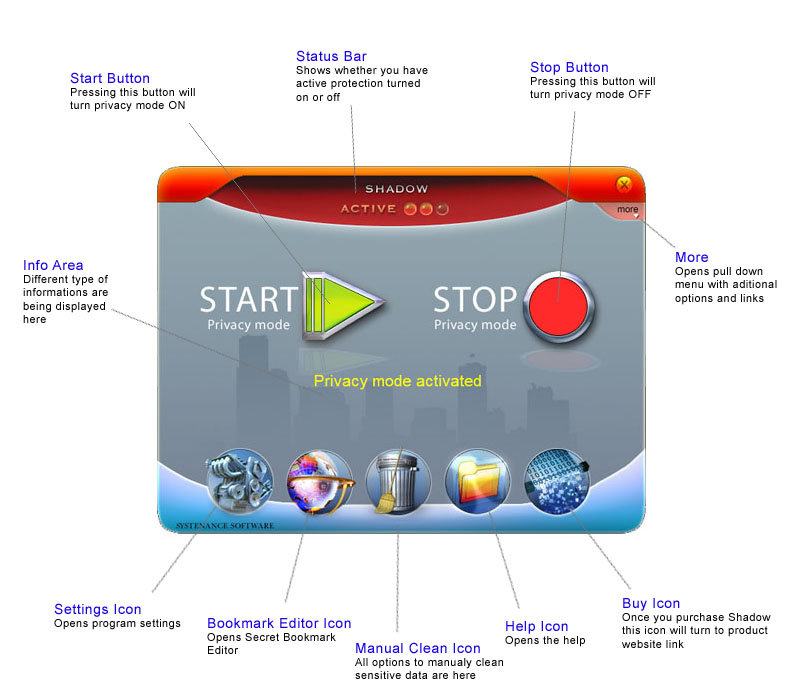 Click on one of the following topics to go to its page:
• Activating and Stopping Privacy Mode
Copyright © 2006 Systenance Software. All rights reserved.